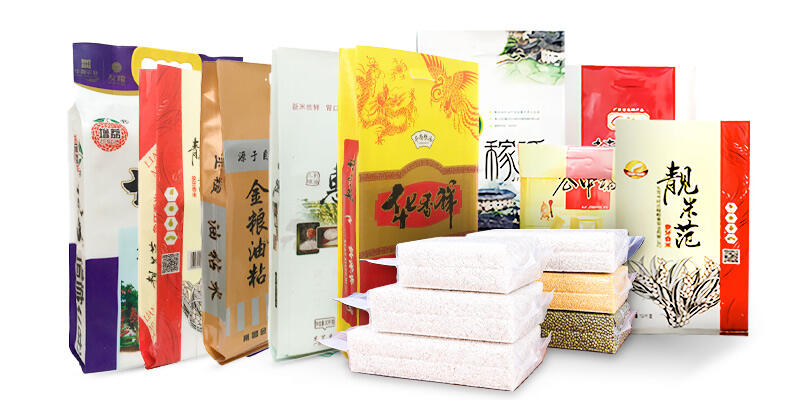 Woven polypropylene bag is one of the most renowned packaging products used to wrap agricultural product packaging, food packaging, daily necessities and so on. They are available in both standard and custom woven polypropylene bags to satisfy your packaging needs. As pp woven bag is ubiquitous and spreads in every corner of life, we have rounded up the applications of woven polypropylene bag.
Applications of woven polypropylene bag:
1. Agricultural product packaging
PP woven bag is applicable for wrapping agricultural products, including but not limited to feeds, vegetables, fruits. Woven polypropylene bags including woven polypropylene feed bags, fertilizer PP woven bags, vegetable PP woven bags have flooded into the market.
2. Food packaging
It's the perfect packaging solutions for food such as pp bags for rice, flour, and maize.
3. Geotechnical engineering
With the virtue of isolation, draining, anti-seepage and filtering, pp woven fabrics are regarded as the most popular geosynthetics to the geotechnical engineering. With that, woven polypropylene fabric contributes to the construction of buildings, irrigation works, roads, and more.
Especially when it comes to the flood control, woven polypropylene sandbag that can be frequently seen in the construction of river banks and dams, plays a great role in case of detrimental effects of flood waters.
4. Tourism and transport
PP woven fabrics are particularly beneficial for tourism and transport. Products like sunshades, temporary tents and travel bags are manufactured by woven polypropylene fabric.
5. Special woven bags
Undoubtedly, pp woven bags are manufactured to go along with different purposes. For example, in order to better resist UV rays, we generally use UV resistant woven bags.
Lansu Packaging, a professional packaging solution provider for pp woven bags, has been specialized in woven polypropylene bags for sale for years. We can carry out non-standard customization to cater to your industry and products. Welcome for your inquiry.
Tags: custom woven polypropylene bags, woven polypropylene bag, woven polypropylene bags for sale