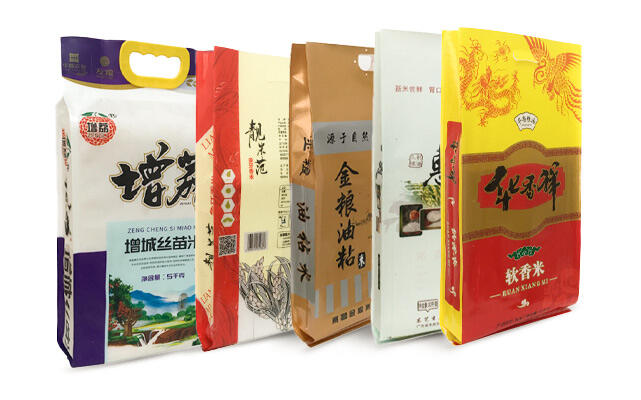 PP woven bags manufacturer, Custom woven polypropylene bags, Woven polypropylene bags wholesale
Speaking of plastic woven bags, it should be said that everyone is familiar with them. As one of the common storage plastic bags in life, woven sacks have strong durability and good accommodation. Woven bags can be differentiated into several categories according to materials, such as pp woven bags, Bopp bags, polyethylene plastic bags, and so on. Although there are many woven bags on the market, in order to ensure good use, we should not be careless in the purchase of woven sacks. PP bags manufacturer has rounded up a few tips to take you to buy quality packaging products.
1. Appearance of woven bag
According to the manufacturer's introduction, the first way to distinguish the quality of woven bags is from the appearance. The main raw materials of woven bags on the market are polyethylene and polypropylene, which are made by a series of processing technologies such as wire drawing, weaving, and bag making. The level of technology will be directly reflected in the appearance.
2. Hand feeling of woven bag
In addition to the intuitive appearance observation, it can also be identified by the touch. Woven bags wholesale with exquisite materials and good workmanship tend to feel thick, soft, and lubricated, and their comprehensive durability will not be reduced, making them an ideal choice in various fields. However, woven bags with poor materials and workmanship are relatively deficient. Therefore, through the hand feeling of the woven bags, we can have discrimination when purchasing, so as to support good use.
3. The workmanship of woven bags
In addition, we can usually see the density, unit area mass, and tensile load of the woven bag, and see whether the surface processing has fine lines or is uniform, etc., which will affect the use effect of the woven bag.
Final Words
Of course, today's manufacturers have different technologies. As referenced beforehand, when purchasing and identifying woven sacks, we should take these factors into account. We should be thinking about the production and processing technologies and process standards of different woven bag manufacturers. We also should choose woven bags with guaranteed quality to ensure safe and stable application. For woven polypropylene bags for sale, you can visit our official website!
Tags: bopp bags, PP woven bags manufacturer, woven polypropylene bags for sale, woven sacks